About Us
Who are we?
Collection Harms has been a professional art dealer for more than fifteen years, specializing in contemporary figurative art. We continually offer a large collection of artist Henk Helmantel for sale, but represent other famous artists as well: Matthijs Roling, Wout Muller, Sam Drukker and Pieter Pander are a few of them. Most of our artists have followed their education at Academy Minerva in Groningen. Quality is paramount: all of our artist are carefully selected for their ability to not only depict reality, but move beyond it with help of their excellent technical skills and imagination.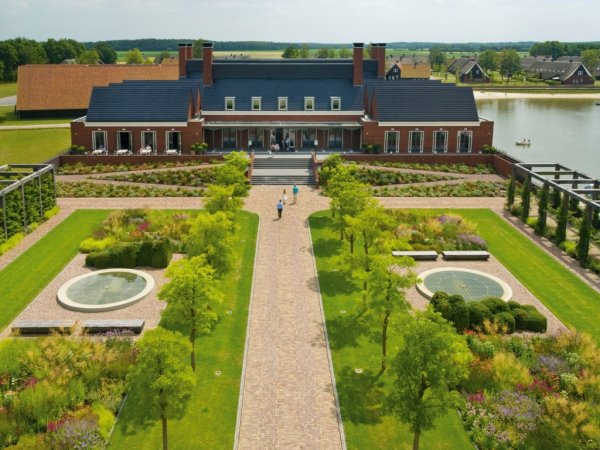 Location
Collection Harms has found an excellent venue at Hof van Saksen, located in the small village of Nooitgedacht. This unique resort is set in more than 160 acres of spectacular grounds, designed by Piet Oudolf. Our art collection can be visited 7 days per week from 8 p.m. to 10 p.m. in the main building, designed by award-winning architect Kor Kalfsbeek. Planning a visit? Click
here
for more information.
Exhibitions
Our collection depicts the world of contemporary realism in the broadest sense of the word. Every artist interprets the reality in their own, unique way. The result is a large variety of art works: expressive, colourful, subtle, fine, balanced, wild, you name it. In order to show as much work as possible, Collection Harms organises multiple temporary exhibitions a year. We'll aim to surprise and delight our visitor with unseen and unfamiliar works as well as more famous and familiar artists. Our temporary exhibitions can be found on the lower main ground of the main building (Havezate). More information can be found on our page 'Exhibitions'.
Art and antique fair PAN Amsterdam
Collection Harms Rolde has been an enthusiastic participant of PAN Amsterdam for many years. This prestigious art and antique fair is one of the most important in the Netherlands. We'll be showing the very best of our collection from November 19th till November 26th 2017, representing Henk Helmantel, Sam Drukker, Pieter Pander and Alain Gazier, in addition to many others.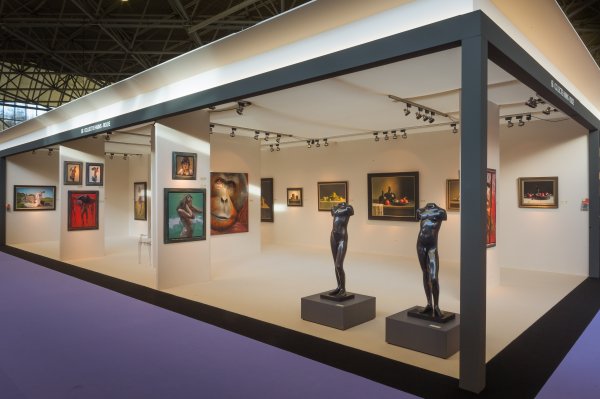 Contact information and opening hours
Our art collection at Hof van Saksen is accessible 7 days a week from 8 a.m. to 10 p.m. It would be impossible, however, to display our entire collection at this location. Of course, we'd love to show you all our artworks regardless. We'll gladly welcome you in the private showroom. Our contact information can be found below:
Visit Us at Hof van Saksen
Veldweg 22-24
9449 PW Nooitgedacht
The Netherlands
+31 (0)88 1003100
info@collectieharms-rolde.nl
Open: 7 days per week from 8 a.m. to 10 p.m.
Personal contact
Grietinus Harms
+31 (0)6 515 212 82
Postal address
PO Box 24
NL - 9450 AA Rolde
The Netherlands