Plan Your Visit
Hof van Saksen
Collection Harms Rolde has gained an excellent venue at Hof van Saksen in Nooitgedacht (Drenthe). Our artworks can be found in several exhibition halls of the main building. A permanent exhibition of works by Henk Helmantel is on display in restaurant Brasserie Coccinella. Or take a look in the Business Centre, where you will find paintings by Ton Dubbeldam, Sam Drukker and Henk Helmantel. Our temporary exhibitions are on view on de lower ground floor, near the shop. To make your visit more easy and pleasant, we've put together some information and tips concerning the facilities, activities and options on our venue at Hof van Saksen.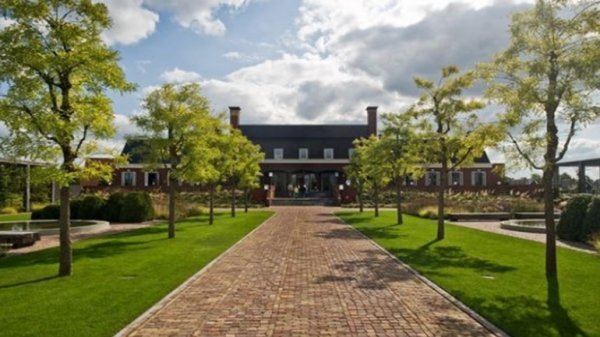 Grounds and parking
Hof van Saksen is situated in more than 160 acres of ground, decorated with spectacular gardens designed by Piet Oudolf. The grounds can be entered at the Veldweg or Borgerderweg. Visitors can park their car at one of five parking lots, all of which are free of charge. Paying a visit just for the day? In that case we'd advise you to park at the parking lot closest to the main building. Click
here
to view a map of the grounds. The main building is labelled with a number 1, the parking lot next to it is labelled with a number 6. The other parking lots are indicated with a P, followed by a number.
Activities
Hof van Saksen offers a wide range of activities both for children and adults. If you have any questions about activities, please contact the reception: +31 (0)592 245959. Or send an e-mail to receptie@hofvansaksen.nl.
Delicious Dining
The main building (Havezate) offers no less than five different restaurants and cafés with a variety of cuisines and menu's. Enjoy a lovely lunch or a delicious dinner in addition to our artworks. Click
here
to discover the menu's. Be advised: opening hours can differ weekly. If you'd like to be ensured of a table, please place a reservation at the reception: +31 (0)592 245959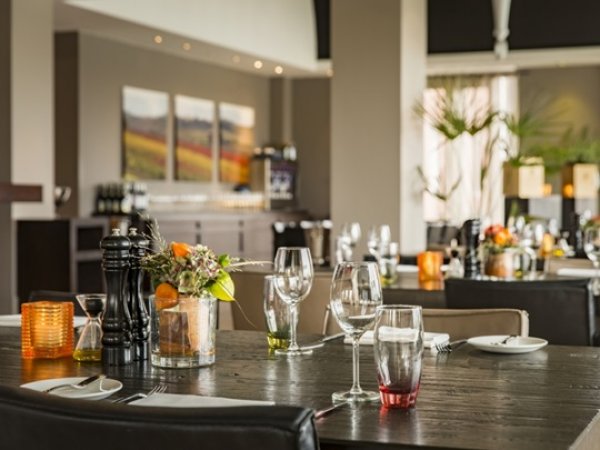 Tips for a Quiet Visit
Hof van Saksen is most busy during the summer period, from the start of July till the end of August. If you'd prefer visiting our art collection on a quiet moment during this period, it's best to plan your visit on a Tuesday, Wednesday or Thursday. The most quiet hours in the weekends are from 10 am to 1 pm, or later in the afternoon or evening. The period from September to June is usually a quiet one.